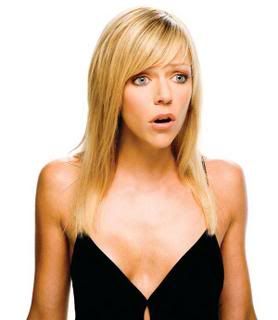 WILDCARD, Bitches!!!!!!!
If you have not seen the tv show, Its Always Sunny in Philadelphia, do the world a favor and watch it. It is hilarious. Somebody described it as Seinfeld + Crack, and I think that is pretty accurate. This is probably my favorite episode from the most recent season:
The Gang Solves The Gas Crisis
watch it now, thank me later.
In my crew I was unanimously voted the wildcard, while the other schmucks fought over who got to be the looks and who wasn't the muscle.
Why did I bring this up? Oh yeah, wildcard weekend in the NFL. Earlier this week all four home teams were underdogs. That is not a typo. All four wildcard teams were favored on the road. The lines have moved slightly, and we now have 2 pick em's and 2 home dogs. This is weird.
Picking Texas Tech was a debacle, and my confidence is shaken pretty bad, but I have to keep going, so here are my picks.
Cardinals
pick em vs Falcons
There are a lot of different stats to look at for this game. Cardinals 6-2 at home, Falcons 4-4 on the road. Cardinals outscored their opponents by a combined 1 point, Falcons by 66. Or the fact that the Cardinals bead exactly 1 playoff team this year. All interesting, all irrelevant. I don't know what is going to happen in this game, and neither does anybody else. All I know is I'm taking the home team, and I don't have to give any points. Plus, the Cardinals have a former MVP and Super Bowl champ at QB and the Falcons have a rookie. And, one home team HAS to win this weekend.
Colts
pick em @ San Diego
Luckily, I DO know what is going to happen in this game. The Colts are going to wreck shop. I've heard a lot of talk about how San Diego has won 4 games in a row and how they are peaking at the right time. Umm…*Cough-bullshit*….*Cough-bullshit*…The Colts have won NINE games in a row (one of those wins was in San Diego) and are looking really good. Plus San Diego's four wins were against Oakland, Kansas City (miracle win), Tampa Bay, and Denver. Not impressive.
Also, I hate Peyton Manning, but I REALLY, REALLY hate LaDanian Tomlinson and Phillip Rivers. So I hope they both get gorilla masked.